In a letter written in 1850 from Cleveland, Ohio, Johann Rapparlie described his Smith and Wagon Shop at the corner of Michigan and Seneca, rebuilt after a fire.
I have sure built everything out of brick, with the blacksmith and wagonbuilder work spaces in a building 60 foot long 24 wide 2 ½ stories high. Above are workplaces for the lacquerer and saddlemaker.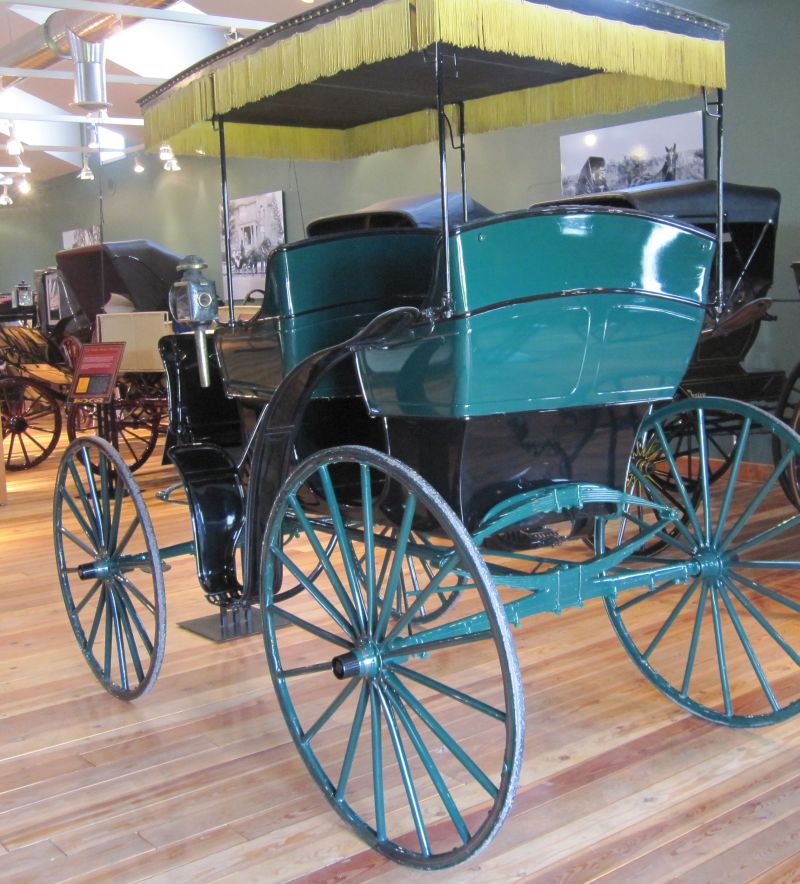 At first, my 21st-century mindset had difficulty making sense of the terms "lacquerer and saddlemaker." A visit to the Northwest Carriage Museum in Raymond, Washington clued me in that a lacquerer was a painter. Paint applications on carriages were finished off with several hard, glossy coats of lacquer, or varnish.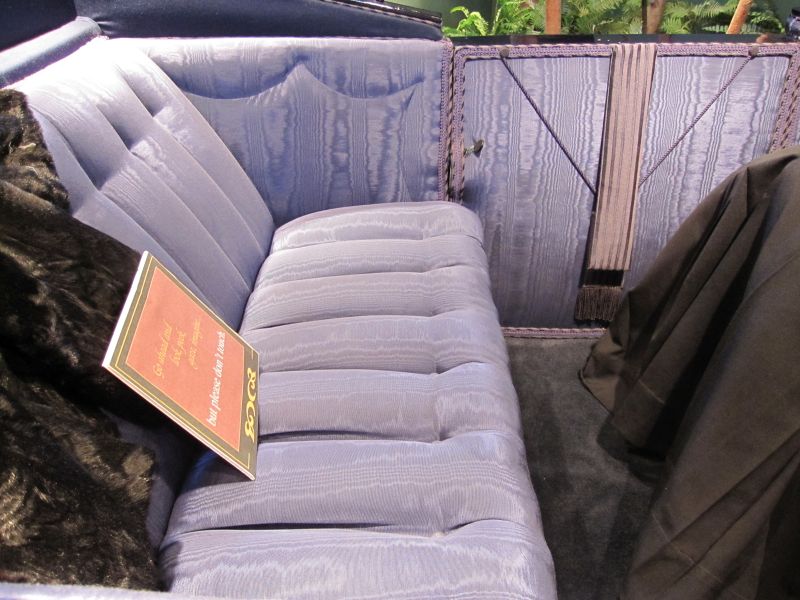 Saddlemaker conjured images of horse saddles, until I realized it was an old-fashioned term for a "trimmer" or "upholsterer." Here is a picture of some damn fine carriage upholstery, in a C-spring Victoria carriage also on display at the Northwest Carriage Museum.
(double-click on either image to enlarge)