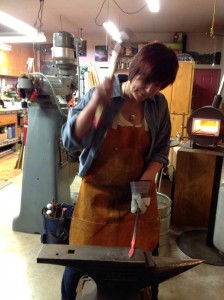 Last week I had the good fortune to meet up with blacksmith friend Bruce Weakly for an afternoon of fun at his workshop. Behind me there is his new forge, a Tabasco one-burner. Very nice.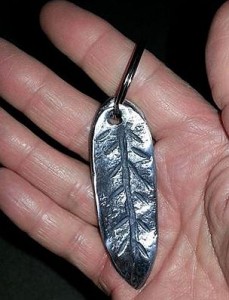 What's that I'm hammering away at? An old piece of rebar. Yup. My skills were as rusty as the metal, but at the end of three hours, I managed to craft this leaf. I'm still carrying it around in my pocket, rubbing it like a good luck charm as the launch of The Last of the Blacksmiths comes ever closer. One month and counting.
Here's an initial line-up of events:
February 15, 2-6 p.m.: Launch party at The Stables in Georgetown
February 19, 7 p.m.: Whidbey Island Community Education Center
February 25, 1:30 p.m.: Coupeville Library Book Talk and Signing
March 9, 4-6 p.m.: Island Books Talk and Signing, Mercer Island
I've got a bunch more stuff in the works, so stay tuned.