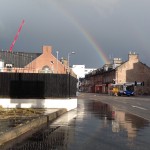 Inverness, Scotland is a land of rainbows. We've seen at least half a dozen during our short stay here. Despite the breathtaking beauty, the weather–forty degrees, wind gusts and intermittent, torrential rain–drove us inside. (Conversation in the Ladies WC:
She: "Having a good day?"
Me: "Excellent, regardless of the downpour."
She: "You mean, downpours! It's usually so much nicer in May and June. It's just been so cold this year.")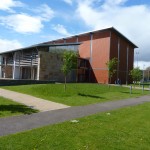 For shelter, I sought out the Highland Archive Centre, housed in a sleek building right beside the Ness River Islands. This is great. Apparently, enough family history types have come calling to warrant an investment in this state-of-the-art facility. No appointment necessary. I was helped by really knowledgeable, and patient, assistants.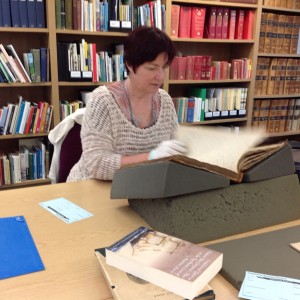 My favorite hour was the last, spent browsing through the church session minutes of Croy Parish (1730-1775). Lest you roll your eyes at the dryness of it all, these were steamy pages, accusations and confessions of fornication and adultery, or attempted same, quite detailed accounts in session after session. Gives one a whole different perspective on the Presbyterian Kirk of old.