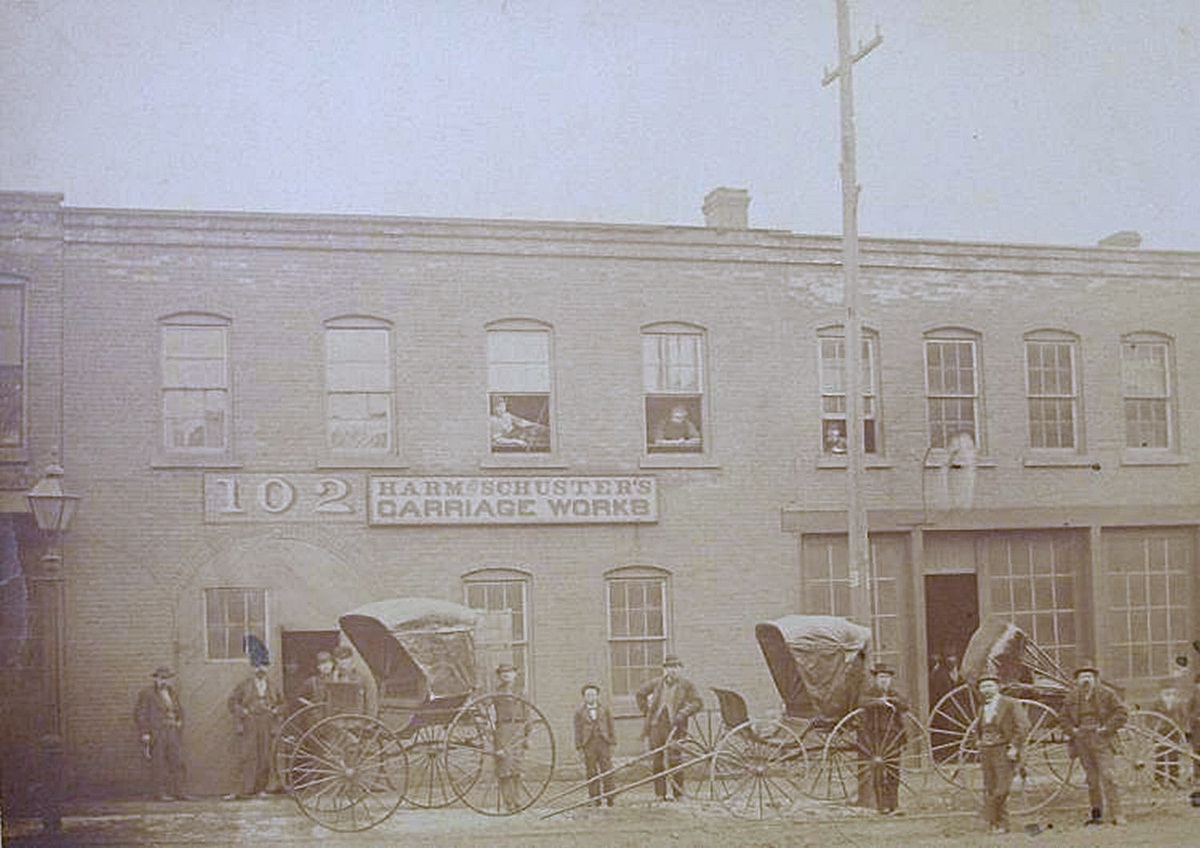 Here is a photo of my great-great-grandfather's Harm & Schuster Carriage Works on Champlain St. in Cleveland, Ohio. (Champlain Street was located downtown where the Terminal Tower now stands.) Lined up in front of the shop are signature carriages of the day, of the Phaeton class. Phaetons came in a variety of sizes and suspension systems, designed for pleasure riding and competitive racing. Had you lived in Cleveland in the 1870's, you might have seen gentlemen the likes of John D. Rockefeller Sr. (of Standard Oil) or Jeptha Wade (of Western Union Telegraph) riding down Euclid Avenue in one of these contraptions.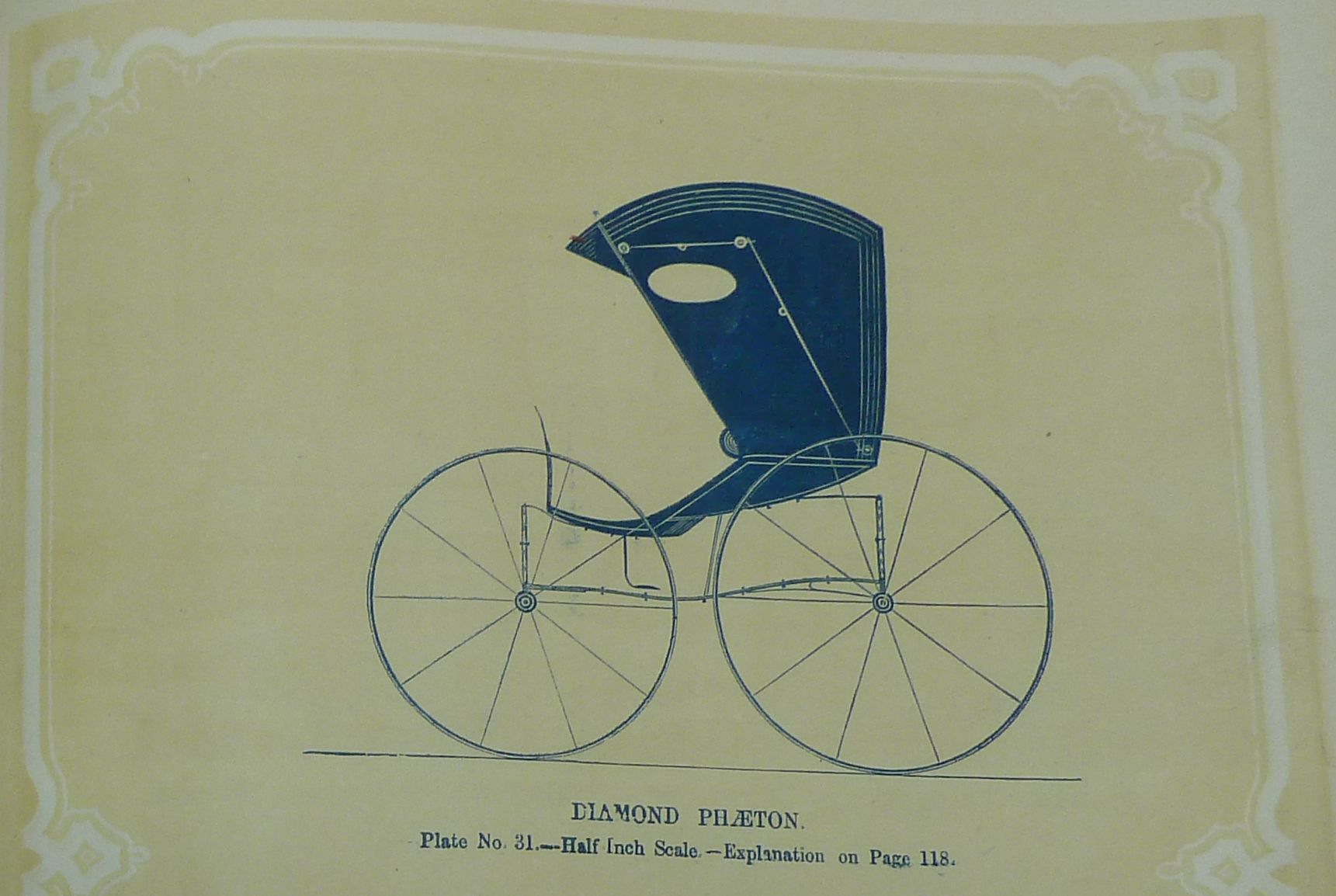 Here is a fashion plate of the Diamond Phaeton, found in the Coach-Makers' International Journal (circa 1867), courtesy of the Archives/Library of the Ohio Historical Society in Columbus.
Below is an interpretive sign photographed at the Northwest Carriage Museum in Raymond, Washington, where there is a Spider Phaeton on display.