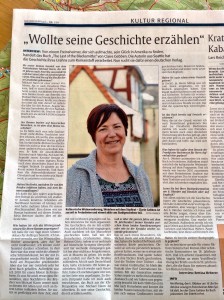 Many wonderful things occurred during my recent visit to Germany. For instance, this interview published in Die Rheinpfalz newspaper.
Look, Mom, I speak perfect German! (not) The interviewer spoke English, naturally. She recorded our talk, then translated it into German.
The photo she used was taken in the market square in the heart of the old town of Freinsheim. We sat on a bench just to the right for the interview.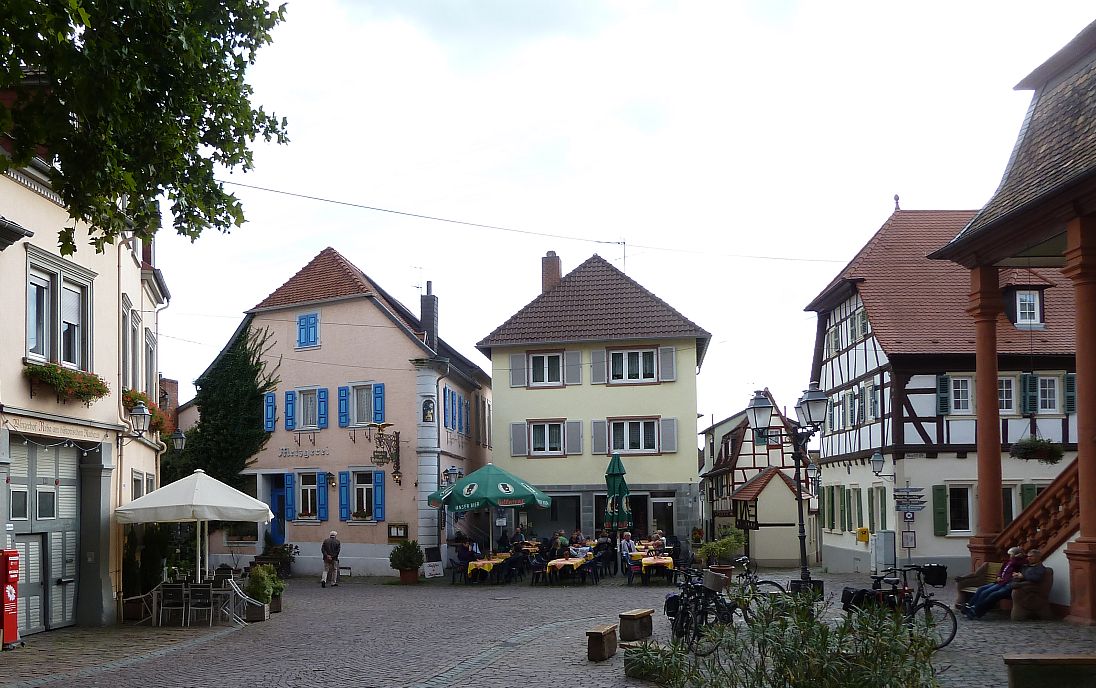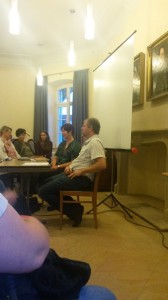 Still in Freinsheim a week later, I gave a book presentation on The Last of the Blacksmiths at the Altes Spital Cultural Center in Freinsheim to a full house — about 60 people (probably half of whom were relatives). My cousin Matthias Weber, sitting beside me here, had translated my talk into German in advance, which I read to the best of my ability. Afterward, I heard several times that my American accent was "charming."
A special celebrity appeared that evening — Michael Harm — a man who lives in Freinsheim today, with the same name as the protagonist in my novel. This Michael Harm has curly brown hair, just like Michael Harm in the book. As we talked, Michael confided to me that he is named after Johann Michael Harm, the first Harm ever to come to Freinsheim. Which means he and I are related — albeit some eight generations back.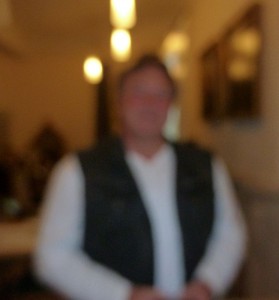 Of course I gave him a copy of my book and couldn't resist asking if I might take his photo, to which he readily agreed. And look how it came out …
Isn't that weird? My camera was working perfectly the entire trip, except for this one instance.
At first glance, it's disappointing. But just maybe, mysterious forces were at work. This way, Michael Harm can still live in each of our imaginations, just as we like to picture him.