I first included buffalo robes in the novel The Last of the Blacksmiths because it was something my grandmother used to mention when she described sleigh rides. I didn't really know what they were like — after all, buffalo robes are not an everyday object now like they once were in the 1800's. Then again, there's always Wikipedia.
"From the 1840s to the 1870s the great demand for buffalo robes in the commercial centres of Montreal, New York, St. Paul and St. Louis was a major factor that led to the near extinction of the species. The robes were used as blankets and padding in carriages and sleighs and were made into Buffalo coats."
—Wikipedia
Here are two examples found in the book American Indian Art: Form and Tradition (E.P. Dutton and Co., Inc., 1972).
This colorful robe, made in the late 1800s, is attributed to the Ojibwa tribe.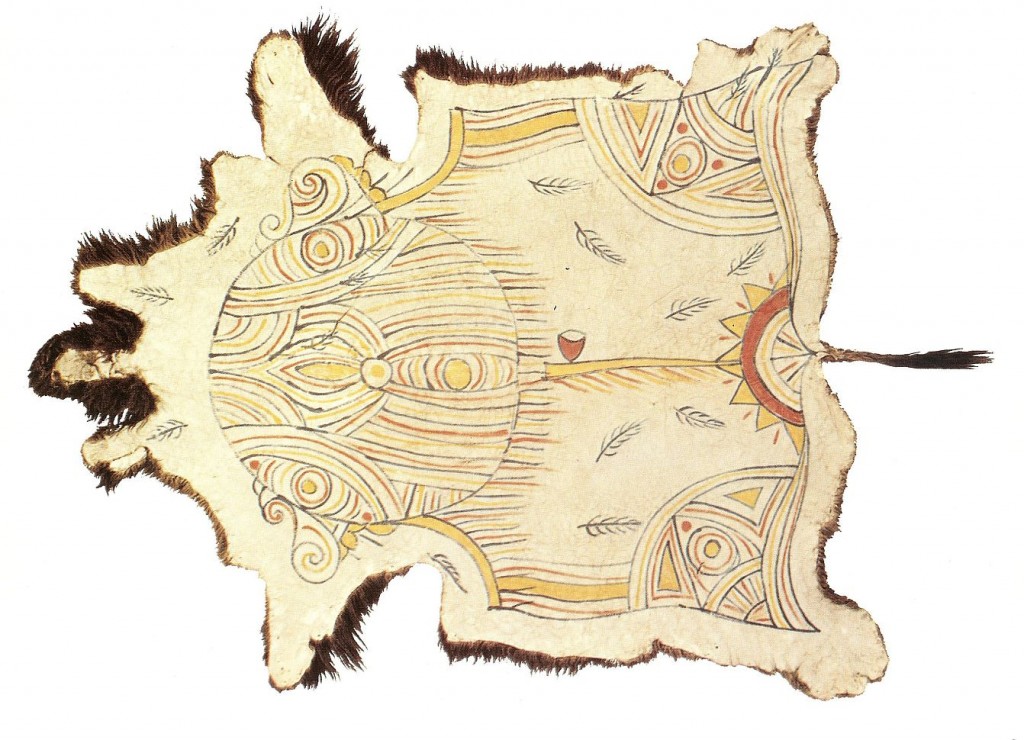 This horseback "battle scene" buffalo robe is dated 1797 and was collected by Lewis and Clark in 1805 in present day North Dakota. Apparently, it's the oldest known robe still in existence.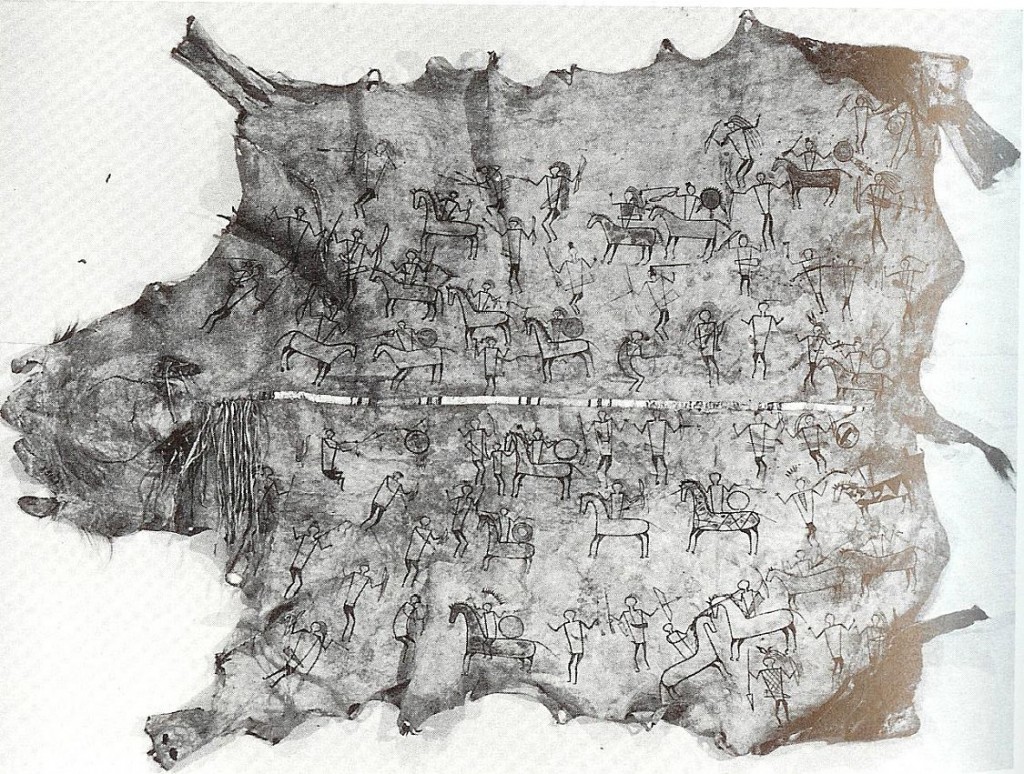 Even on the bitterest of winter nights, my grandmother described buffalo robes as keeping her cozy and warm in the brisk open air sleigh.
Enough time has passed that the buffalo is no longer on the endangered species list, and buffalo robes and hides are making a comeback. If you have $800-$1200+ to spend, that is.