What a beautiful Saturday for opening day of the season at Historic Zoar Village.
I enjoyed talking at the Old Schoolhouse, and lunch at the Canal Tavern where John Elsass showed us a cellar to rival the cellars of southwest Germany.
For a few moments I was able to visit with Scott, the blacksmith who gives demonstrations and teaches classes at the operating coal forge.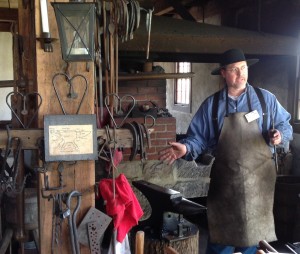 If you're ever in the neighborhood — off I-77 just South of Canton — I highly recommend a visit.