The Ohio Canal, also known as the Ohio and Erie Canal, which ran between the mouth of the Cuyahoga River in Cleveland south and east to Akron, Ohio, was a main shipping lane from the 1830s until 1861 (when the much faster railroads took over).
In a letter sent to Freinsheim, Germany by Cleveland German immigrant John Rapparlie, dated 1847, gives instructions for the route many took in that era:
"In case you should travel to America, start your way early in spring and don't do a ship contract at home in between and wait until you get to Havre (France). Then you can get a way fast and cheaper. When you arrive in New York, don't make contracts farther than from station to station, namely from Havre to New York, from there to Albany, from there to Buffalo, from there to Cleveland. Later just ask for John Rapparlie."
I presume John Rapparlie, Cleveland wagon-maker, was referring to travel by the Erie Canal across New York State, which opened in 1825. Rapparlie must have been no stranger to canal travel — the Ohio and Erie Canal wended its way practically from his doorstep on the corner of Michigan and Seneca streets in downtown Cleveland.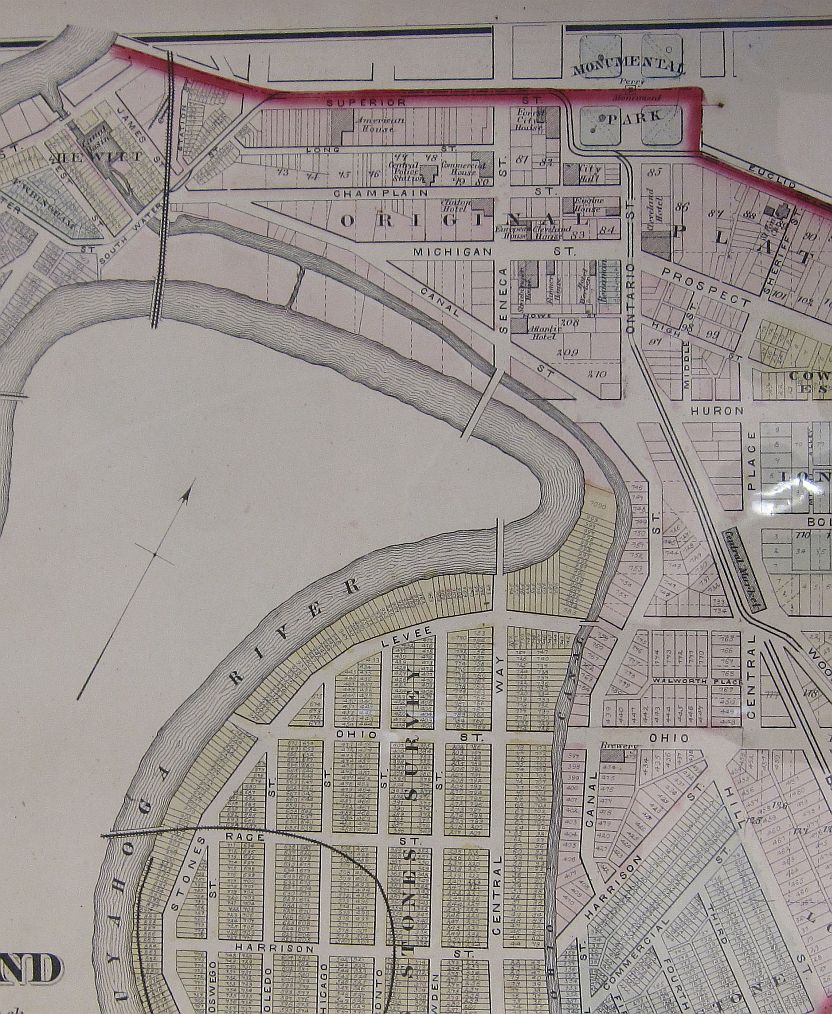 On a recent visit to Cleveland, I especially enjoyed my stop at the Leonard Krieger CanalWay Center, part of the Cleveland Metroparks system. The visitor center there, accessed via Cuyahoga Heights (just off I-77), has well-done historic interpretive displays and hiking paths right along the old canal. One striking fact about the 308-mile waterway is that it was hand-dug almost entirely by German and Irish immigrants.
Below are a few photos I took while at the CanalWay Center, which include a smattering of information about this brief, transformational moment in Cleveland's past: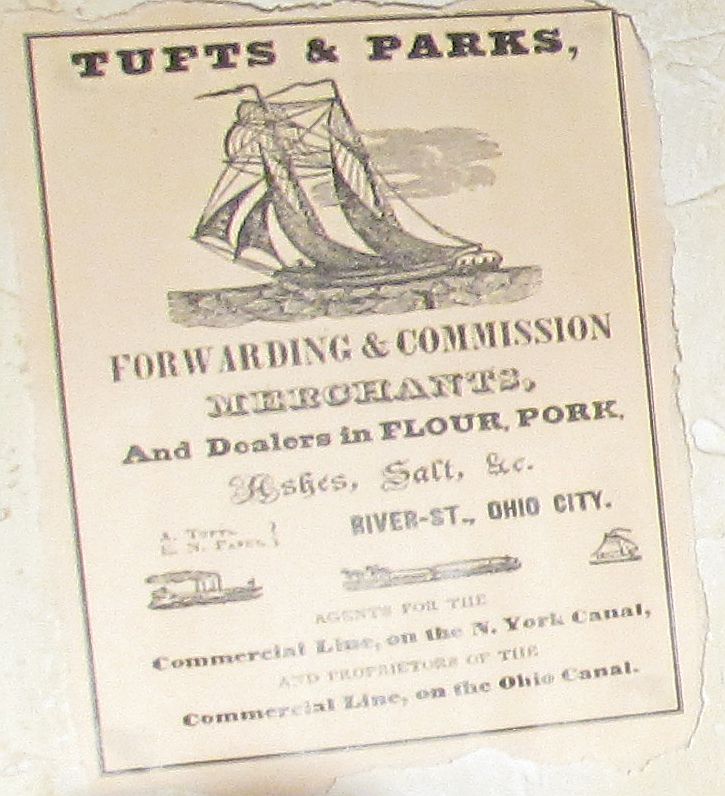 The flyer for Tufts & Parks Commissioning House gives a glimpse into how John D. Rockefeller Sr. got his start in Cleveland. Rockefeller's first job was in the commissioning house of Clarke, Gardner & Co., a similar establishment to Tufts & Parks, a jumping off point for the shipment of goods to and from Ohio's interior.