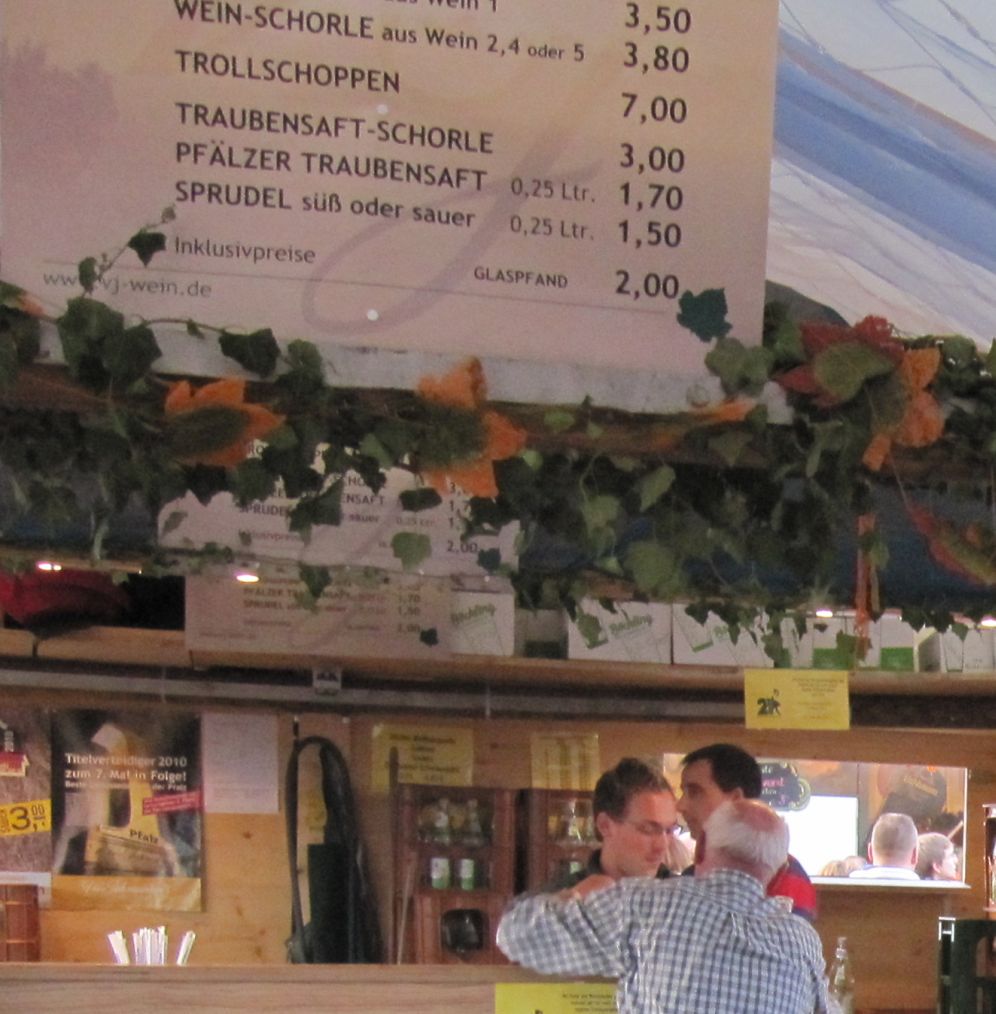 Do I have it backwards? Isn't it supposed to be "add water to the wine?" Today, perhaps. But in Roman times, and still in the Palatinate, a favorite quaff is the Wein-schorle, a healthy dose of sparkling mineral water with wine added.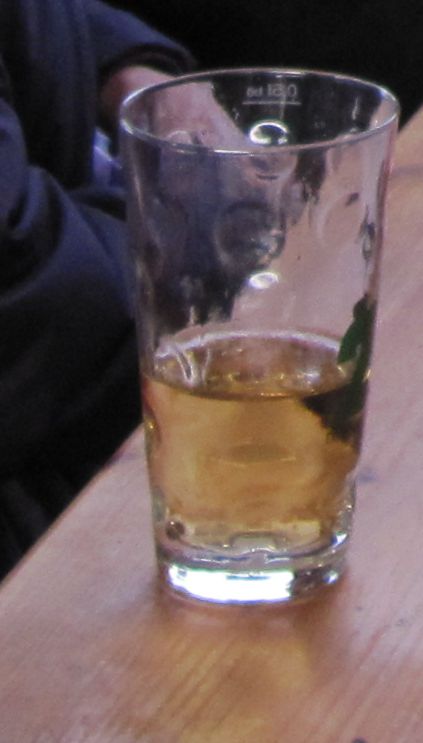 On my travels in the Palatinate (Pfalz) in 2010, cultural disorientation smacked me on the forehead my first night, while visiting the Bad Dürkheim Wurstmarkt. In one of the many vendor tents of this wine festival (which dates back some 600 years), I had no idea what any of the offerings on the sign meant. What on earth was a Wein-schorle? (a spritzer) A Trollschoppen? (a bumpy 0.5 litre pint glass, unique to the Palatinate). Traubensaft? (juice) Sprudel? (mineral water)
What's more, I couldn't help wondering, why are they diluting their wine? It seemed so strange, but turned out to be a wise choice — the Wein-schorle kept me hydrated, and alert enough late into the evening to be able to enjoy the fireworks display.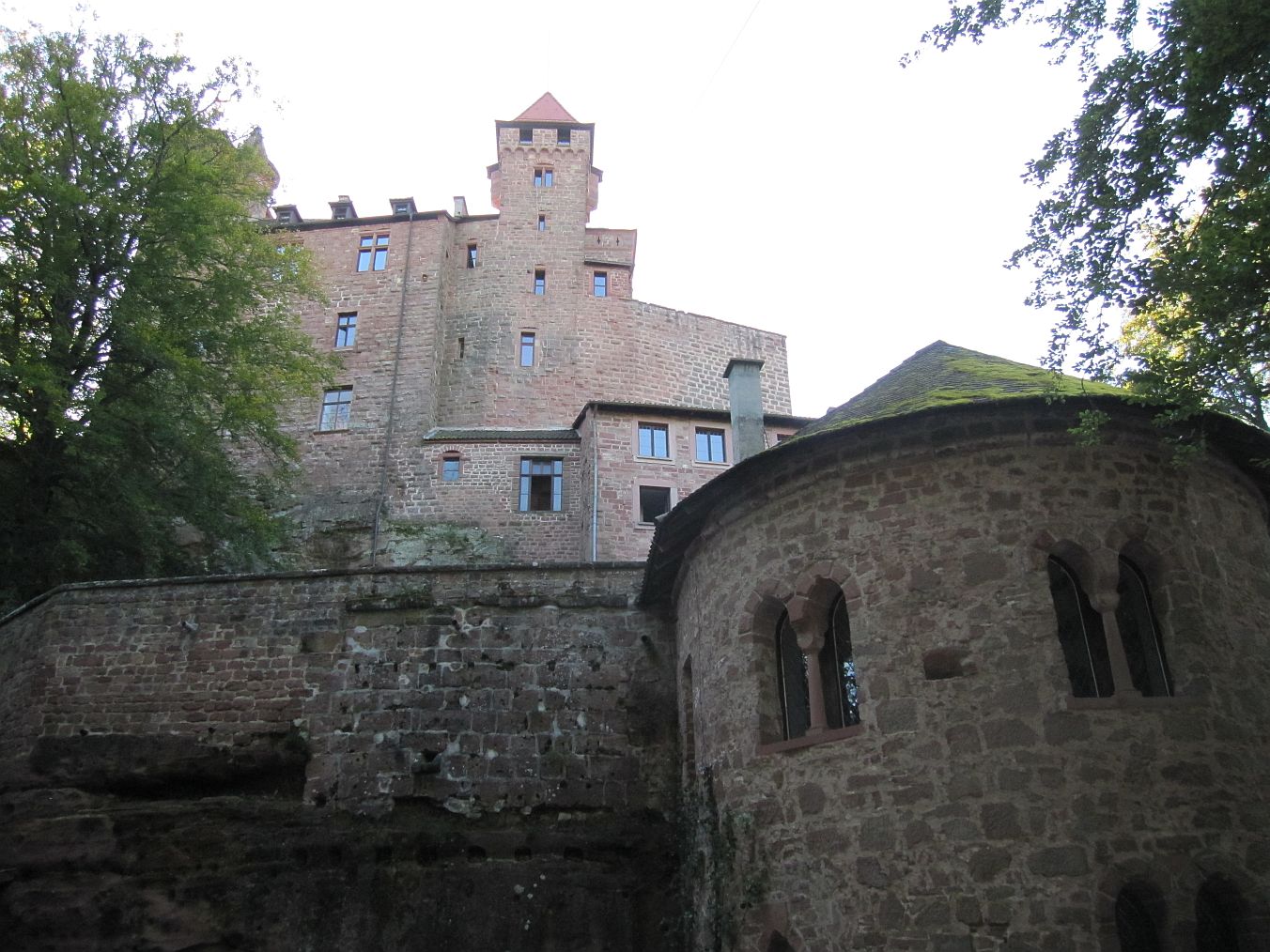 The disorientation continued the next day at Bewartstein castle, where I heard (or at least I thought heard — the tour guide was speaking German, my relative translating bits and pieces) that the best wine was reserved for the king's knights at the castle, because if the water supply was poisoned, they would survive to protect the king. This concept cast a whole new perspective on the purpose of, and fascination with, wine-making. Water fermented with grapes in the wine-making process would render it safe to drink.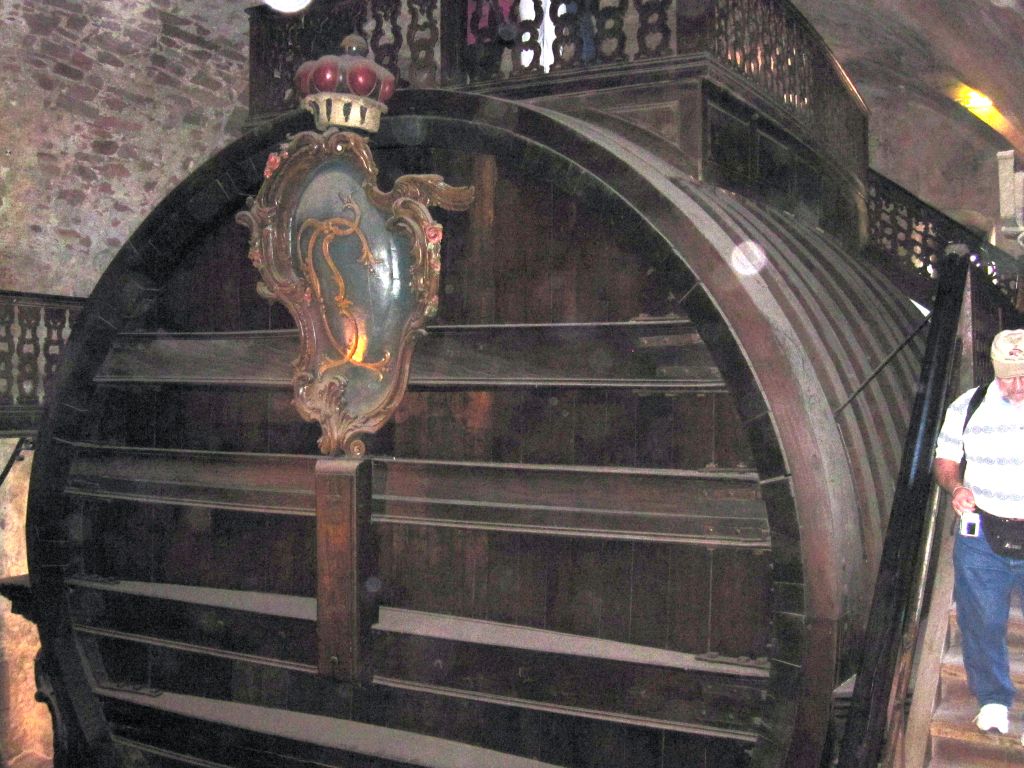 A week later, at Heidelberg Castle, I encountered the world's largest wine barrel, the Heidelberg Tun. The barrel was built as a kind of "reservoir" — 55,345 gallons in all — to contain wine quotas, that is, the royal family's taxes on wine growers under their rule. Imagine: all those wines dumped together in one enormous vat. What would be the point? Unless maybe, the water quality was poor, so the wine served as a substitute, or was mixed with mineral water to stave off illness?
Which makes more sense, except for the dance floor on top of the barrel. Perhaps the royal family's motives were not entirely pure.