Welcome readers and researchers. Here you'll find genealogy tips and helps for writing family history, information about nineteenth century blacksmithing and carriage-making — all topics related to my historical fiction novel The Last of the Blacksmiths. The novel title category listed first takes you to specific material referenced in the book.
** Find the print edition of the novel via Indiebound, in your local bookstore or order online at Powell's, Barnes & Noble, Amazon, etc.
** Order in Kindle, Nook, or other eBook formats on Smashwords **
Blog Topics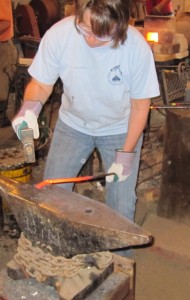 The Last of the Blacksmiths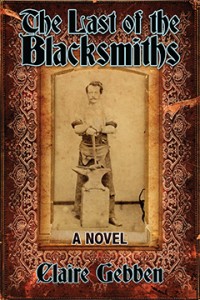 The Last of the Blacksmiths is historical fiction about a 19th century blacksmith who comes to America from the Bavarian Rhinelands inspired by Cooper's The Last of the Mohicans, dreaming of flourishing wilderness, freedom and prosperity, only to meet with indentured servitude, anti-immigrant bigotry, and civil war, and to devote his life to a livelihood that, ultimately, will vanish.
Praise for The Last of the Blacksmiths
"… the writing quality was superb, the historical and geographic detail utterly convincing, the characters well-drawn, and the dialogue persuasive … Claire Gebben has extraordinary promise. Her prose is quite brilliant; I fully lived within her world."
– William Dietrich, Pulitzer-Prize winning author
More Info: INTERVIEW * FAQ * PRESS RELEASE * EXCERPT * REVIEWS